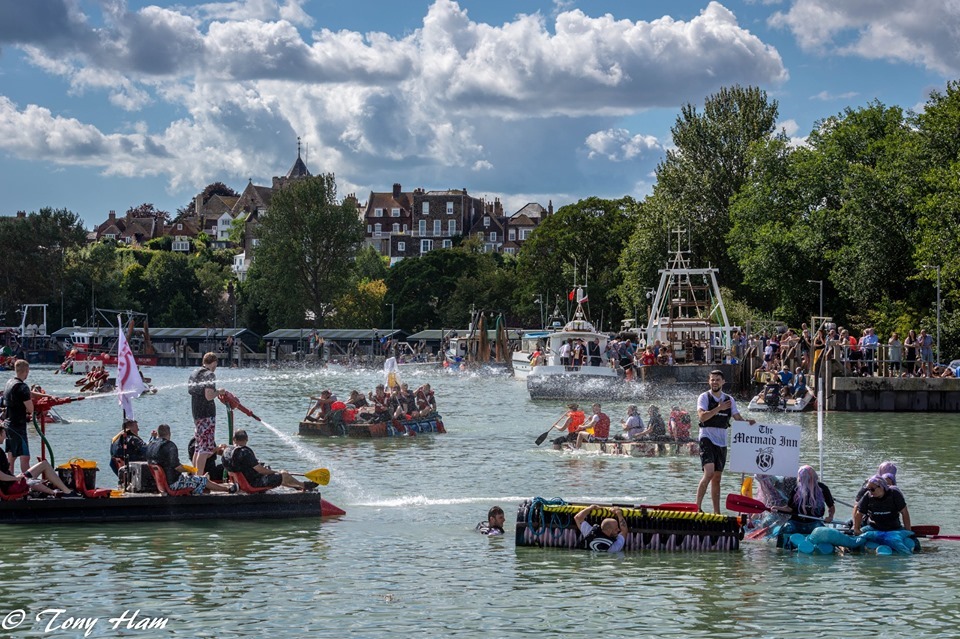 Annual Raft Race
---
Work as a team as you and your raft make it to the finish line in our annual raft race! A festival-favourite, our raft race returns at our next festival with great prizes to be won and a lot of fun to be had!
Want to make a splash at our 2021 raft race? Keep an eye on Facebook, Twitter and Instagram to be the first to know when we start taking entries…
Due to covid-19 our 2020 festival will not be taking place. Please visit our Facebook, Instagram and Twitter for information on our future festival.