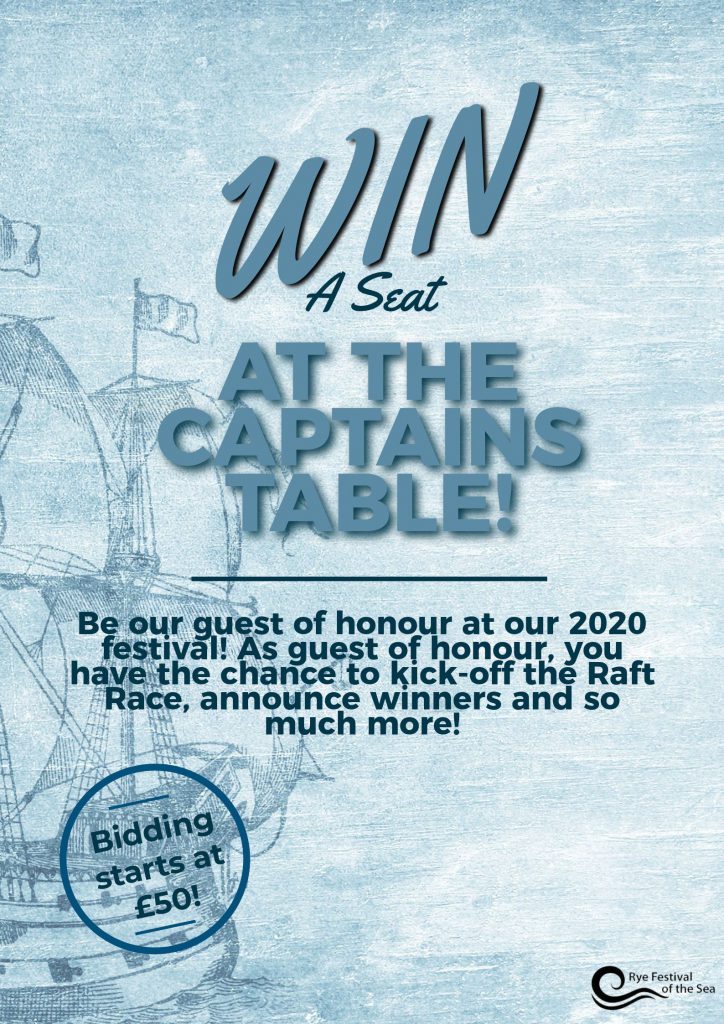 Be Our Guest of Honour
Have your seat at the captains table with our Guest of Honour scheme!
For the first time ever, we're inviting you to have a chance at being our guest of honour! As guest of honour, you'll be offered the chance to kick-off the raft race, announce winners, give prizes and so much more.
How do I take part?
We're giving everyone the chance to put a bid forward. If you're interested simply email crew@ryefestivalofthesea.co.uk with your bid and information. Bidding starts at £50, with our current bid being shown right here on our website.
The winning bid will be collected a few days prior to our 2020 event and the winner will be announced on social media and via email.
Happy bidding! 
CURRENT BID:
£50