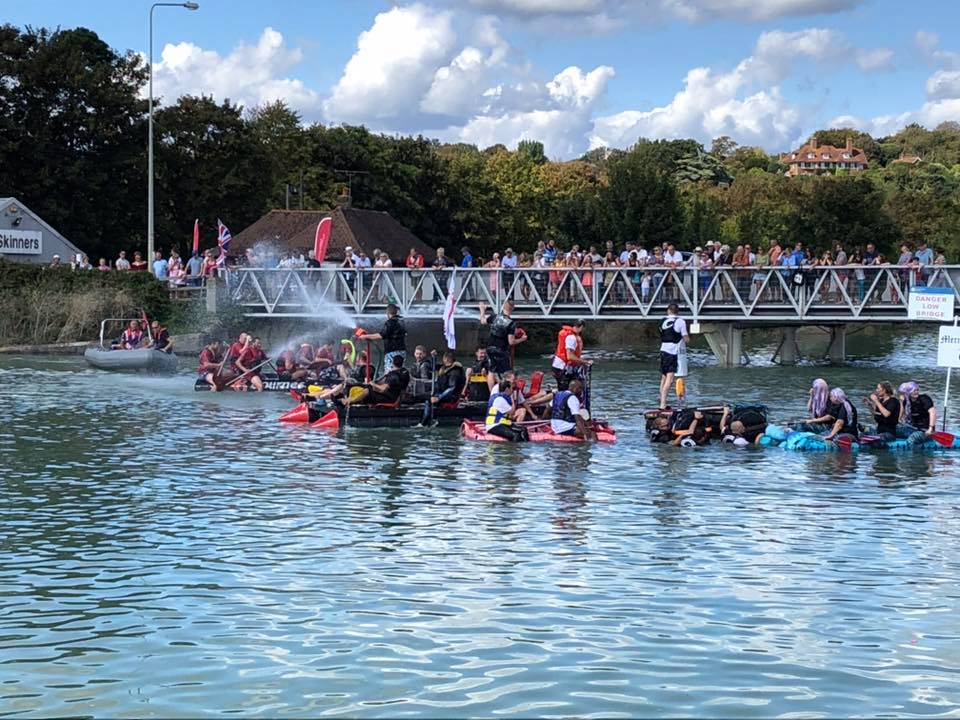 As a committee, the environmental impact our festival has is an aspect we take into consideration through planning. Over the years, we have become more aware of environmental concerns which is why we have made the following changes to our festival to ensure our festival can be as green as possible!
Flour and water bombs have been banned from the festival. Nobody is to throw anything.
No rafts can have any motorised propellants so there is no engine disturbance nor oil etc going into the river.
All rafts enter at a set point, which is overseen by our volunteer with considerable environmental experience, and all come out at the same point too.
All participants must wear a floatation device – these are counted in and counted out to ensure everyone is safe, but also that none have been left in the river.
All participants are instructed to remove their rafts within an hour of the race finishing and not to leave anything behind.
We have the permission of the land owner, and he knows that we undertake a thorough clean-up of the land, and generally leave it in a better state than when we found it as, unfortunately, some walkers do leave litter in the area.
Any participants who do not comply are named and shamed and not allowed to participate again. We work closely with the Harbour Master, who has the overall say on whether rafts can take part, to stop at any time, or not to hold the event if weather/environment/safety aspects curtail it.